Ranch House, 1 Chapel Lane, Bingham, NG13 8GF Tel: 01949 842038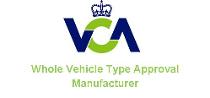 OUR SERVICES:
BESPOKE DESIGN FITTING OF TAIL LIFTS
FITTING OF SIDES AND ADDITIONS TO VEHICLES
MAINTENANCE AND REPAIR OF VEHICLES
TYPE APPROVAL TESTING
VEHICLE RESPRAY
LOLER TESTING

Ranch Trucks & Trailers are proud to hold a long-established relationship in working with Mertrux to provide their customers with commercial vehicle bodies which meet their individual specifications. We have also been awarded Type Approval to manufacture bodies for Renault D Range. Below are examples of a range of completed vehicles from curtain siders to GRP Box Bodies. We provide sign writing and paint spraying to meet the customer branding. We are an approved vehicle testing centre for N1, N2 and N3 vehicles. As well as building new vehicle bodies, we offer a repair and maintenance servicece service.