Welcome to Ranch Trucks & Trailers Ltd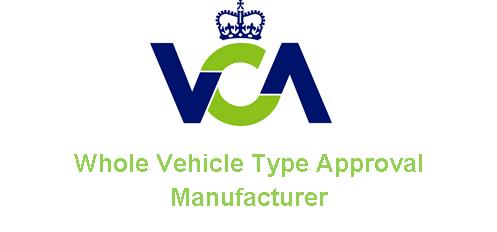 Manufacturers of agricultural and commercial vehicle bodies. Established in 1979, Ranch Trucks & Trailers have continued to develop and progress so that we are able to offer our customers guaranteed quality and service, as well as meeting current government legislation.
Type Approval
We have gained Conformity of Production (COP)status and are able to produce chassis which do not require individual testing by the VCA.
As a stage 2 and 3 manufacturer, Ranch Trucks & Trailers Ltd has worked closely with the Vehicle Certification Agency to obtain approvals enabling the company to issue Certificates of Conformity for 13 variant types of body built on various chassis types manufactured by Mercedes and Renault which means that as a customer, you can register your vehicle as soon as it is completed, rather than having to wait lengthy periods to obtain an IVA, another benefit of having your body built by us. If you require our approval documents, you can also request access to these
Operating from our state of the art premises in Bingham, Nottinghamshire, we are able to offer a comprehensive commercial vehicle build, repair and maintenance service.
LOLER TAIL LIFTTESTING AVAILABLE:
Thorough examination and testing of lifting equipment.
CALL 01949 842038 TO BOOK YOUR APPOINTMENT
Ranch Trucks & Trailers are proud to be a supplier of Brian James Trailers, renowned for their quality and durability. All models of Brian James Trailers can be ordered through us. Please see details of our current models in stock and available for immediate collection.
Brian James Trailers currently in stock:
Cargo Digger Plant 2 Model 543-1320
Ranch Trucks & Trailers Ltd carry out full trailer service and repairs, for all types of trailers, including horse boxes. Need advice on repairs? Please call 01949 842038.

Ranch Trucks & Trailers Ltd have recently invested in a computerised spray booth. The latest technology combined with our skilled and highly trained staff will ensure your vehicle is finished to the highest standards. Our Spray & Repair Centre is open to commercial and private vehicles - all sizes catered for. From large HGVs to motorhomes, horseboxes to trailers! We offer trailer servicing and LOLER testing.
ADDRESS:
1 Chapel Lane, Bingham, Notts, NG13 8GF
TELEPHONE: 01949 842038